Hi boxboy,
Thanks for your inputs. I am now understanding this a bit.
So basically while using an audio interface, I will be able to record 2 channels separately. Eg. on one channel guitar can come and vocals on another. So later on using the sequencer I can tweak these channels wrt EQ, effects etc.
However, for a second lets also talk about the mixer route.
Now, supposingly I use the Behringer XENYX 1204 USB mixer -
http://www.behringer.com/EN/Products/1204USB.aspx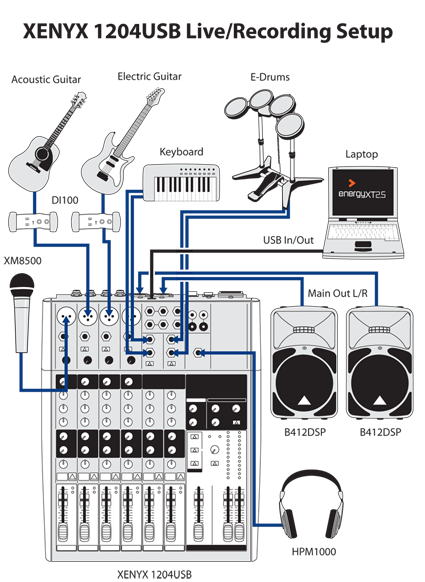 Ok I won't be using this setup exactly, but, there would be 2/3 channels used sometimes simutaneously. So, as you can see in this image, the computer is getting data from the USB. Is this USB sending all these tracks information separately or just as a summed up stereo track?
Thanks for your time and patience with me...I do ask a whole bunch of questions...