Here's the newest addition to the family: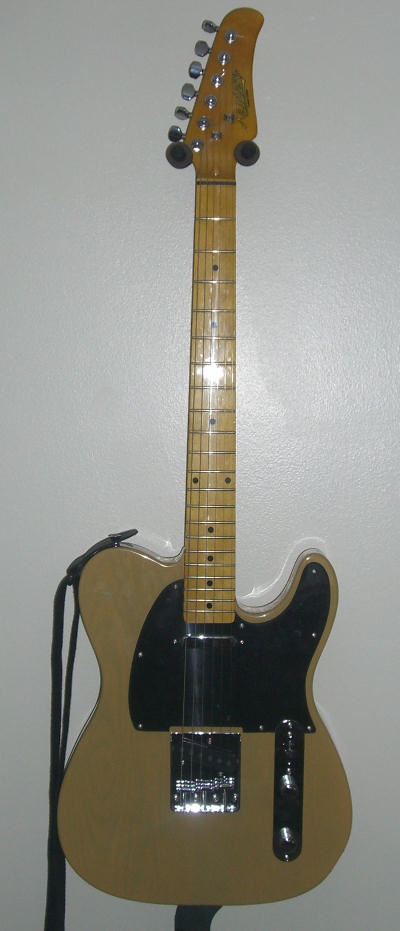 Sorry for the awful picture, the light in this room isn't great for photography. It's a Xaviere (guitarfetish.com house brand) XV-820 Tele knockoff. Bought it off their scratch 'n' dent pile for $149. Still can't find the purported blemish.
Maple neck, butterscotch semi-transparent finish over a 3-piece ash body. Weighs about 8 pounds...you definitely know you're holding it.
Typical vintage Tele setup, single coil at the bridge and a lipstick at the neck. Sounds great considering what I paid for it. The bridge pup is far, far hotter and twangier that I would have expected, and while the neck pup is a *little* muddy, it has a warmth to it that can be dialed in on the amp for some good rhythm tone. No complaints, especially for the price!