Electrakazoo
Topic starter
09/11/2010 10:46 pm
This came up in Sunday Songwriting Group and I thought it might be of interest to others.
It's how to convert a kazoo to an electrakazoo using some guitar parts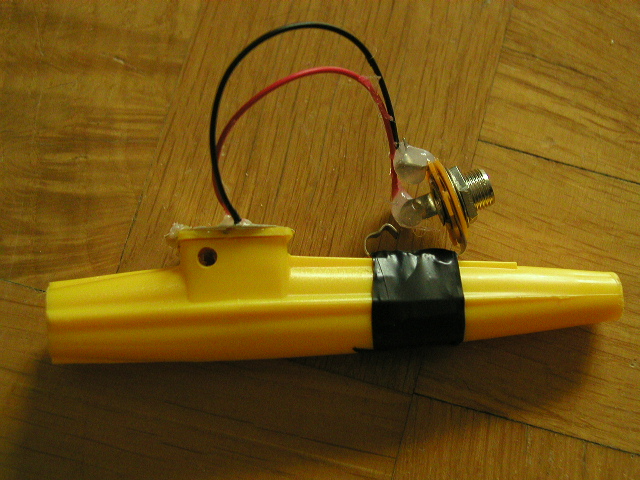 It's the rock that gives the stream its music . . . and the stream that gives the rock its roll.
Cool project! :D
It seems the link to the sound file is wrong.
I like the name of it! :D
..· ´¨¨)) -:¦:-
¸.·´ .·´¨¨))
((¸¸.·´ .·´
-:¦:- ((¸¸.·´ -:¦:- Elecktrablue -:¦:-
"Don't wanna ride no shootin' star. Just wanna play on the rhythm guitar." Emmylou Harris, "Rhythm Guitar" from "The Ballad of Sally Rose"
I like the name of it! :D

Jim