Hi. im new here to guitarnoise so i thought i would introduce myself. Im from Jackson, Ms. Ive been playing guitar for bout 9-10 years now. I currently am playing the same electric that ive had for that length of time, its an Epiphone Custom that ive modded. I currently play through a Peavey Valveking halfstack(awesome amp). I also play acoustic, banjo, a little piano, and some bass. I "TRY" to play all types of music, from hard rock to classical which i enjoy, but rock is my home :) I actually joined the site cause ive got a few questions about pedals and im sure i will have some more questions down the road. So im sure you guys can give me some tips and i see theres lessons and stuff on here, I am going to enjoy being a part of this website as i hope you guys enjoy having me :D
Posted : 03/03/2010 3:38 am
Posted : 03/03/2010 12:37 pm
Welcome, i'm sure you will be happy with the quality of these boards, and definatley find what you need.
David Watts
Takamine G-Series - £229
Fender STD American Telecaster (Cola Red) - £849
Vox 15watt AMP (Valve pre amp) - £129
Acoustic/Electric Rhythm and Lead (Occasionally) Southport Elim Youth Band
Former Aftershock 24/7 Rhythm Guitarist (Band split)
Posted : 03/03/2010 10:03 pm
Welcome! This is one cool gender-neutral board with many valuable women standing out and in the mix. :D
Uhh... that being said, my daughter Billie Twang the Tele-girl, who will soon be of age, says hey y'all and hee haw! :wink: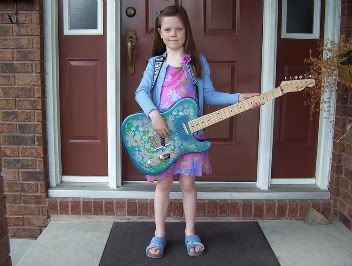 Like a bird on the wire,
like a drunk in a midnight choir
I have tried in my way to be free.
Posted : 04/03/2010 1:43 am
Welcome aboard! 8)
"The only way I know that guarantees no mistakes is not to play and that's simply not an option". David Hodge
Posted : 14/03/2010 12:11 pm