MT newbie here
Topic starter
27/06/2011 7:46 pm
Just dug my guitar out of the closet after 12 years and Im picking up where I left off. I need an outlet to let off steam! Anyhow, I jumped back in with both feet! I couldnt find my strap for my Tanara accoustic, so I went to the music store to get a new one and made the mistake of looking at the electrics. This one jumped out at me and demanded that I take it home! Its an old student guitar. :D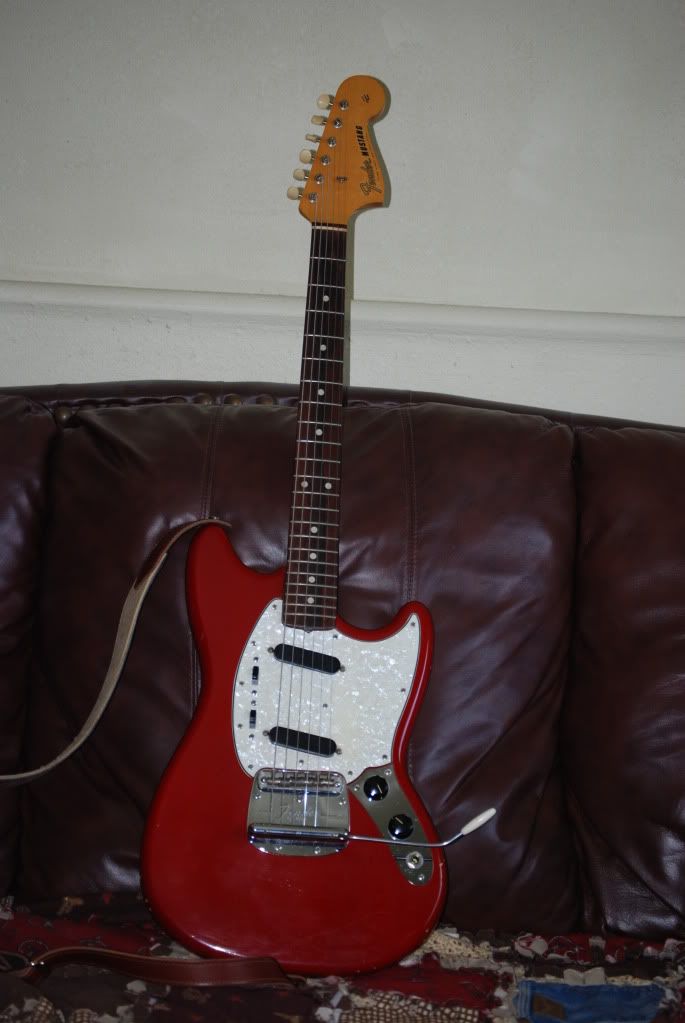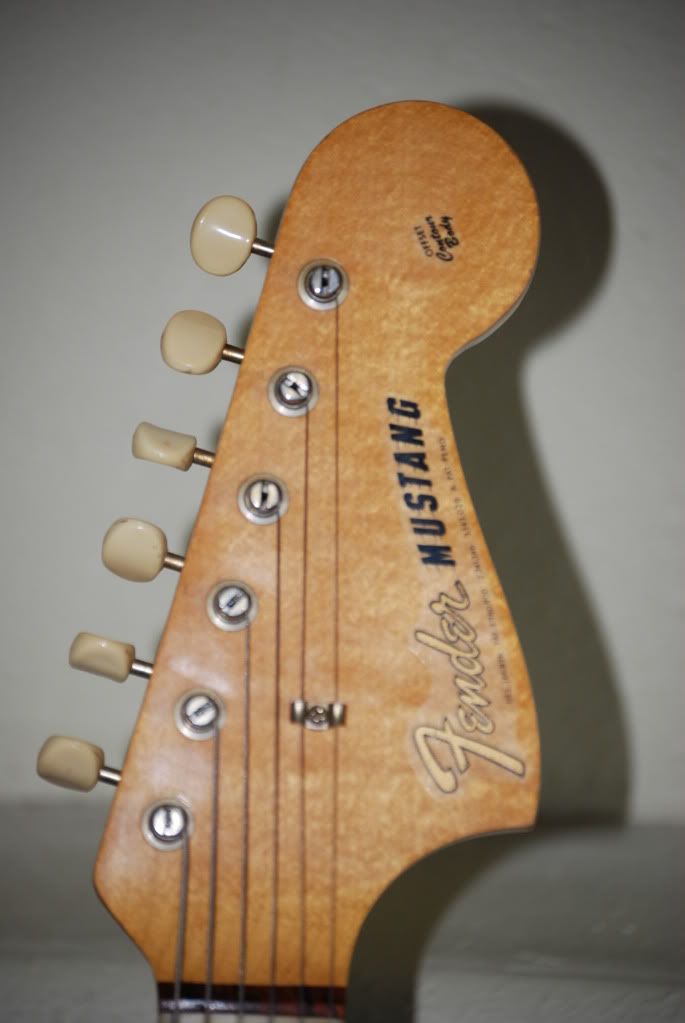 And if you gaze for long into an abyss, the abyss gazes also into you.
Friedrich Nietzsche
Yes, I see that is a genuine Fender Mustang, and not a reproduction or re-issue. Isn't that nice? Torino red, probably. :D
Gawd, that sure is hot! Now you will enjoy playing, if you can live with the short scale and other features, I have one too.
Welcome to the forum let us know how it plays, and goes - you know what I mean. Ask questions if you need, cheers! :D
Like a bird on the wire,
like a drunk in a midnight choir
I have tried in my way to be free.
Topic starter
30/06/2011 2:31 am
Thanks for the welcome! It is an underrated guitar for sure, hardly a toy like some would say. Sounded cooler to me than the new Fenders did so I couldnt let the opportunity to by it pass. So far Im enjoying the short scale although id say I have average sized hands. Relearning some basic cords and tabs and learning some new ones. Just gotta get this rythmic thing down!
And if you gaze for long into an abyss, the abyss gazes also into you.
Friedrich Nietzsche
Ah, well, it happens to all of us. A couple of months ago I went in to buy some picks and saw a Fender strat on the wall. You know the rest.
Welcome to GN. It's a friendly and helpful place.