Topic starter
24/05/2010 1:19 am
okay here is my problem. i play guitar and i can sing i dont get nervous while playing guitar but i get extremely nervous when i try to sing in front of people, that is a little odd that i get nervous only for singing and not guitar, i guess i just feel more comfortable with guitar than vocals. any ideas why this happens?
It often happens because we have the added pressure of memorizing and singing out lyrics, like memorizing poetry. Singing is unique, and can be stressful - I mean, people don't really memorize poems to recite, and we can seldom use a music stand for security while playing and singing? :wink:
Like a bird on the wire,
like a drunk in a midnight choir
I have tried in my way to be free.
Topic starter
24/05/2010 6:49 pm
that makes sense now. this is off topic but i see you pictures below your post, that guitar looks like a strat, is it one? what guitars do you have?
that makes sense now. this is off topic but i see you pictures below your post, that guitar looks like a strat, is it one? what guitars do you have?
Thanks for asking - I rarely go back to a post so soon, but you never know, the response might ask for a reply? :D
Yes, that is my 'old school' or first run Fender Eric Clapton Blackie Stratocaster with Gold Lace Sensors and active midrange boost. That sig. model came in many colors, but I wanted black, and the other thing is the year 1998-2000 at the end of the run, before they started using Fender Noiseless Pups, I believe. Otherwise they spec out like a '57 vintage.
I have too many guitars to mention, partly because I have been collecting for nearly 40 years and then building Strats and Teles for the last 16 - 20 years. My biggest problem, is that if I build it, I keep it, unless I build for somebody else with all of their own parts, or at least instructions for me to get them certain components. So, I have 30 or more Stats now, but let others go over several decades, to make room, and be half-sensible. I have a Nash Custom Strat and a handful of Teles that I like and won't trade or sell. I got a Highway One new 5 months ago because I put the others away and moved.
Briefly, other multiples are Gibson, Guild, PRS, Tokai and Danelectro, in smaller numbers than before, but I stripped my Les Paul collection from 30 to just one; still have LP clones, Gretsch, a Godin, the Ricky 12 and Gibson Lucille that are among 12 guitars which I have at my disposal - the others are stored. I have one last Ibanez with me here as a keeper due to mojo, feel and sound - all that. :lol:
I have some oddball Fenders, Squiers and a 1978 Harmony P Bass. I had many acoustics but I sold them, or people just bought them because they liked their sound and wanted or deserved them :shock:, 2 old Martins, many Gibsons in all shapes and sizes, lots of Epiphones, many Washburns, more Harmony's and Sigmas too, a smattering of all styles that Fender put out, including California Series with those 6-inline headstocks, far too many Yamahas to count just because there's been sooo many years :roll: , Hofner, Framus and Seagull's series. Lately, I shed the Takamines, Jasmine, and 4 Gibsons to one person.
I don't use acoustics too much, but found I had gone too far in eliminating, and had to re-start. I got a Garrison A/E from my kids (great cosmetics but it is a bit worn and needs TLC), I use a Crafter 12-string (daughter's) for now, and went out and got a permanent/lifetime pre-Fender Tacoma EM9C, a used Cort Earth 100 and another Seagull Model 6 (1992) in the last month, or days. :oops:
I can't keep that part of the story honest and sincere without telling that I sold or gave away nearly all of my acoustics for a reason, and named my 2001 blonde Strat "Angel" and used it with acoustic effects at fundraising Coffee Houses to commemorate a lost little family friend, who was 4 years old when she passed away - School Bus accident w/my niece.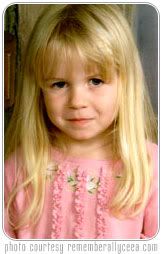 P.S. She also got a memorial Playground "Where Angels Play".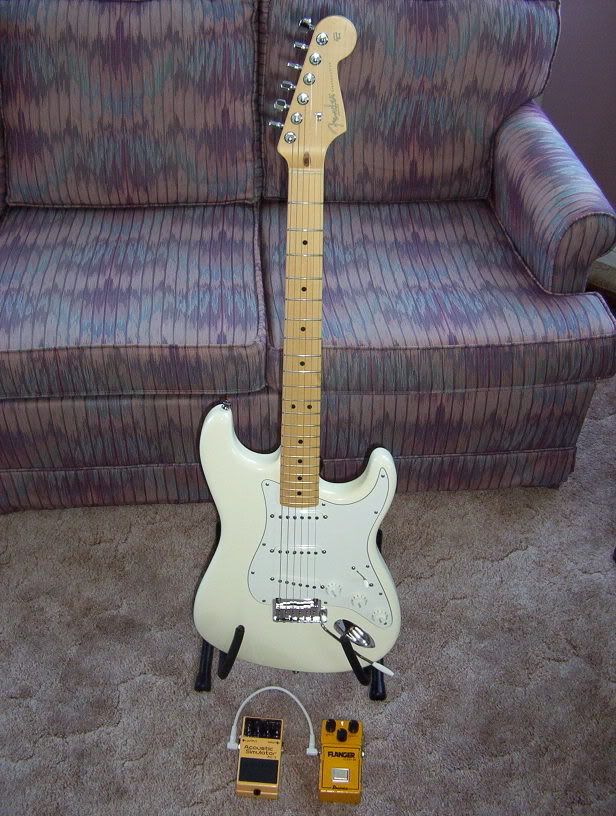 I don't think it will bother anybody if I have forgot to name a few. The ones I miss most are certain Les Pauls that were really special to me, Nighthawk, Explorer and the SG's - I totally love those amazing, comfortable Solid Guitars! I should not have sold the '66 Tele, or the 3-72's; or my 'soul-toned' '93 American Standard Tele which I got to replace them all. :roll:
I don't want to sound stupid, but I knew what to do and got the 2 PRS's to heal the wounds and dry those tears. It worked.
Ummm... I think I like the PRS the most and can't get over their build quality, versatility and tone, after all these years? I don't have to hold 'em right at the moment to use, and have all the basics covered. If I could have only one electric and one acoustic... I think that my final Tacoma A/E blows all of my previous stuff into the weeds anyhow, is the sweetest little thing and is going to last forever - my choice and opinion, or works for me!
If I really HAD to, choosing one electric is not hard either. Lay out 3 blindfolded or make it a draw between my 1980 "The Strat" from the Dan Smith era, though I mentioned my 1984 - 87 Gunmetal Blue Strat too, when I first joined the forum; one Tele and it's still new in storage, the 2001-ish Texas Hot Rod or my vintage yellow PRS 24 with a whammy! 8)
Here is Blackie X 2, and I love sister "Goldie" perhaps more - similar '57 VRI, because of her curves and color; she has impeccable manners and every bit of culture, been raised to be a lady since 1998, all hardware changed to gold and set up smoothly with gold plated strings - that's her jewellery I guess? I wanted her for many, many years and finally got 'er. But first, "Brownie" has been a good friend too, and has been hanging around with a sweet chimey sound, for 21 years.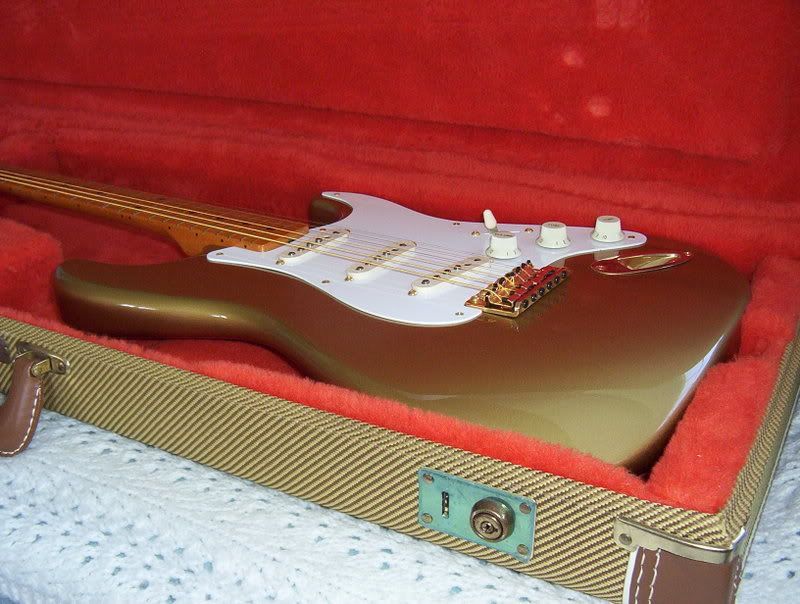 As indicated, 1980 "The Strat" is important but not played?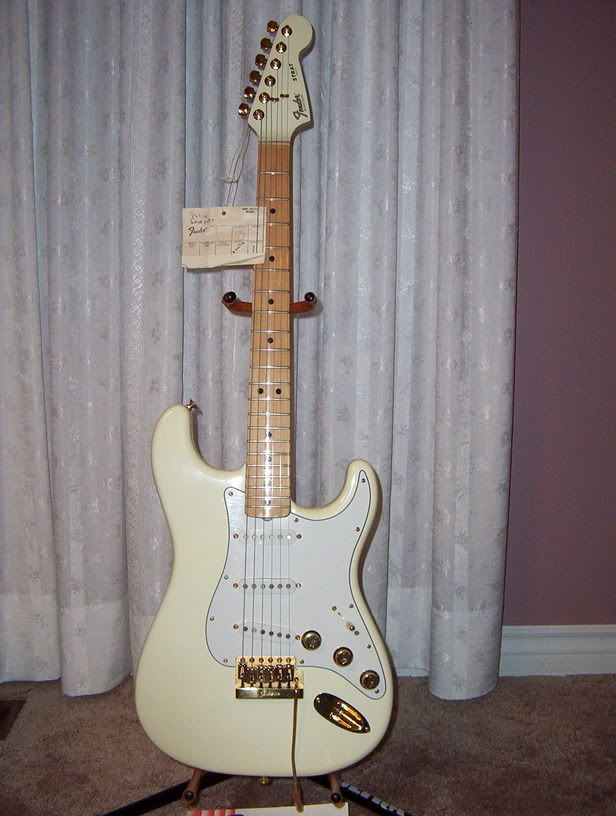 Leetle 'baby' guitars from Maryland, learning their manners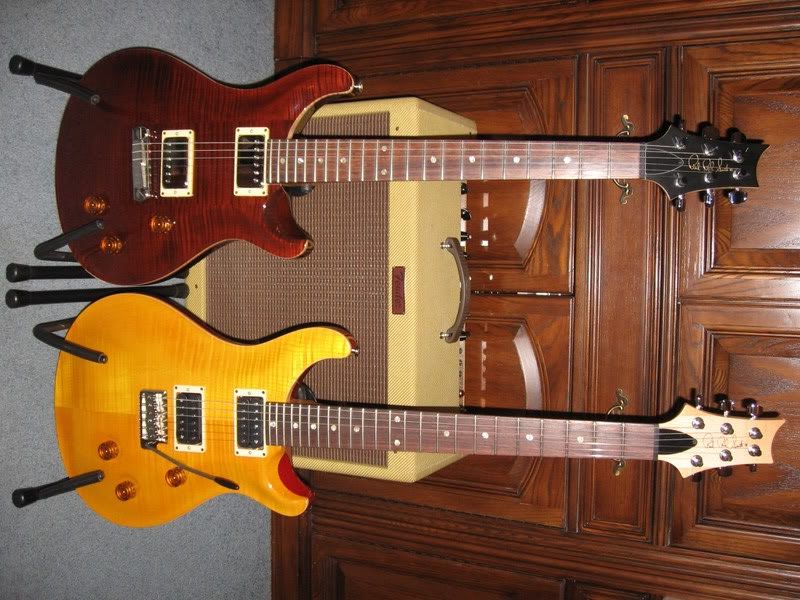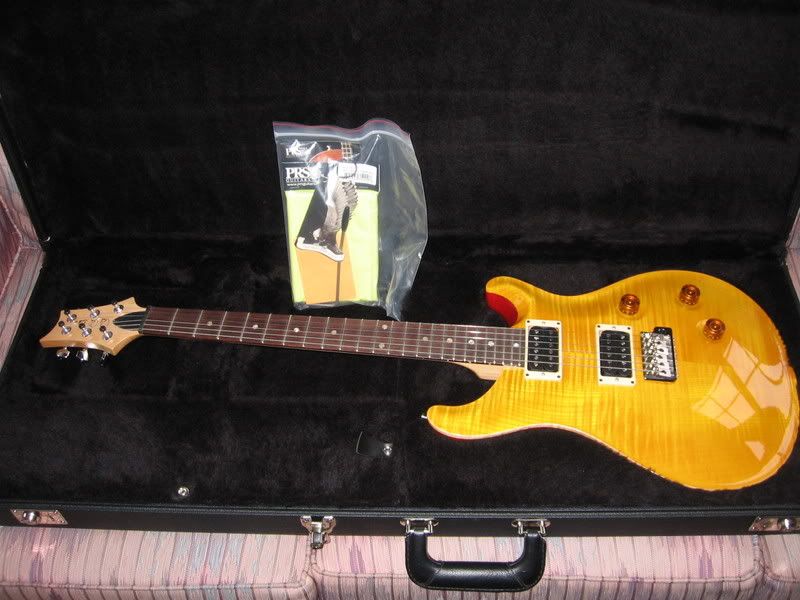 Tried to live as one family... but made the Strats see red!!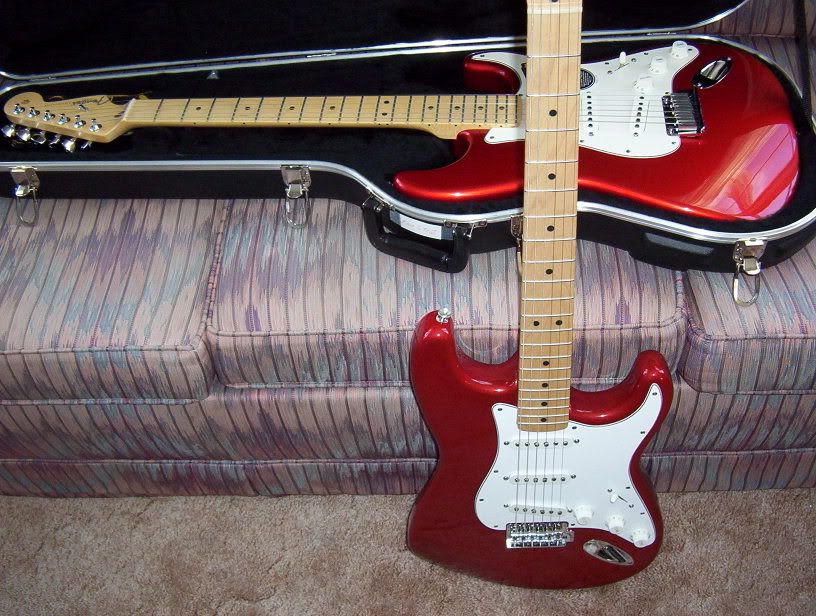 Hot Rod Tele don't care, will take on PRS and twang at will


You guessed, I'm possessed. Name their kid Billie Twang?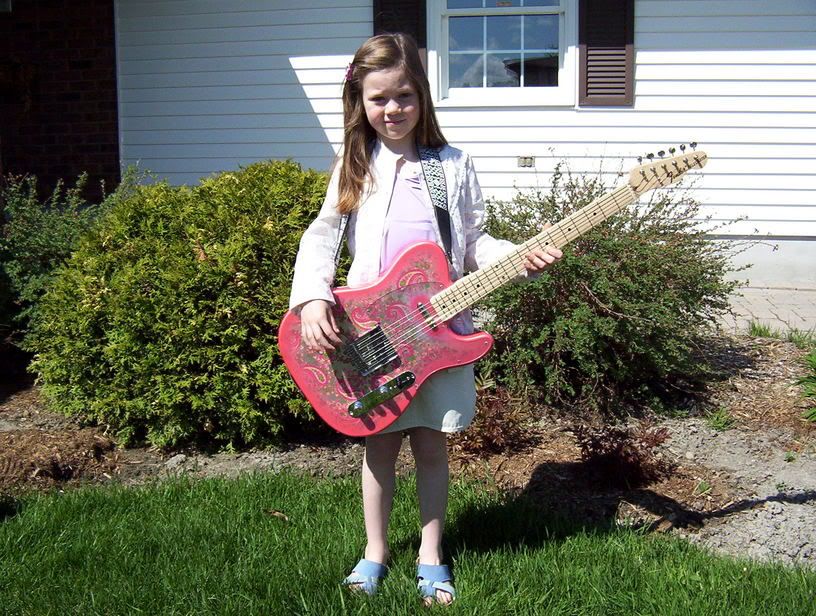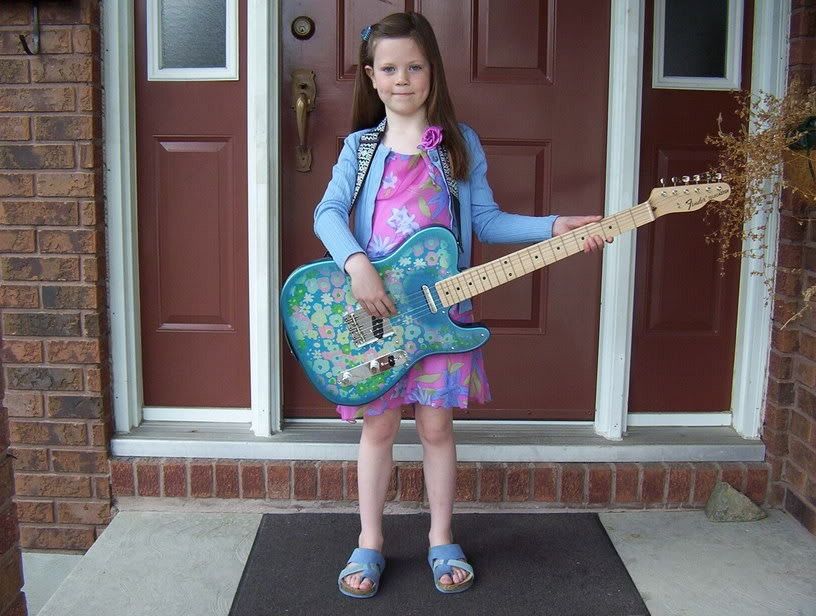 And when doesn't Amanda Shaw play fiddle? At Tele time!
Gets the attention of family, friends, kids and wannabe's.

Like a bird on the wire,
like a drunk in a midnight choir
I have tried in my way to be free.
Topic starter
25/05/2010 7:23 pm
thats horrible about the bus crash, im so sorry.
thats horrible about the bus crash, im so sorry.
Thanks, the pain continues, but so does life. Remembering is good, I don't know if there will ever be closure - it's the first time where I ever associated closure with "forgetting" so the wounds are open for many, and poor parents and direct family. There's a hole in our hearts, but I don't want to be too cliche.
I tried writing a song, but couldn't finish it, and couldn't sing what I had. I don't mind working on the music? Well, it turned out that Sarah McClachlan had a song, and they've used it in context, for those who lost someone they loved.
I prefer this at only 1 minute and 52 seconds - sorry the topic changed, carry on as usual. Don't let life pass you by. :note2:
Like a bird on the wire,
like a drunk in a midnight choir
I have tried in my way to be free.