SSG year 10, Week 40 Karen
But based on the FB posts I see, he is playing various venues regularly in the Dallas / Fort Worth area.
First open mic I ever played was in the Fallout Lounge, Deep Ellum, Dallas.....I was followed onstage by Andrew, who borrowed the guitar I'd just bought off Nick for the occasion....
Me......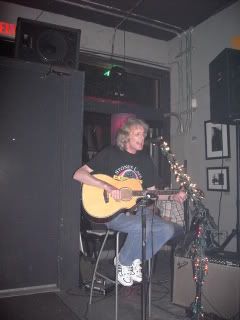 Followed by Andrew.....
That would have been back in June 2005, so another blast from the past for you......
:D :D :D
Vic
"Sometimes the beauty of music can help us all find strength to deal with all the curves life can throw us." (D. Hodge.)
Fallout Lounge, Deep Ellum, Dallas..
...looks like you have your topic for this week, Vic :wink:
Hey Scratch,
Welcome Back. My participation around here has been sporadic at best the last couple years
but I'm trying to get back into it. Week 41 marks the 8th anniversary of my starting SSG
so it seems like a good time to restart.
Hope To See You Around.
John
" It's easier than waiting around to die" Townes Van Zandt