looking for a good acoustic guitar.
Been shopping for an acoustic in the same $$$ range. Been stopping in at the local shop and playing the Taylors, Martins, etc.. this Martin caught my eye. Could not put it down is was so comfortable to play and it sounded phenomenal. It's made of a composite laminate which is probably an instant turn-off to most people before they play it. But again.. wow. Only knock I'd give it is it doesn't have quite the volume you'd expect. Would be curious what it would sound like with some punchier strings. Amped it was gorgeous.
http://guitars.musiciansfriend.com/product/Martin-000CXE-Black-Acoustic-Electric-Guitar?sku=517636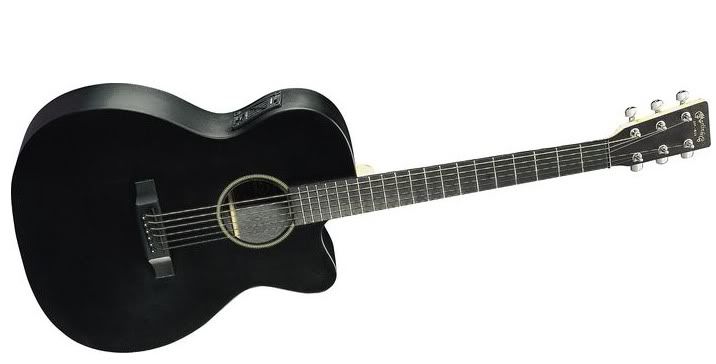 "In my dreams your blowin' me... some kisses" - Lets Duet - Dewford Randolph Cox
i absolutly love the cort evl seris it looks amazing and i need to get it, i just must!
Yeah, the Martin above looks good also; I'll put the Cort EVL series to compare and contrast. I love it too!
Dang, it's nice to see such great enthusiasm. 8)
The Spruce will be punchy, oh yes it will. The smaller upper bout, and a good set up will let you rip out lead riffs too!
A comfy thinner body depth adds clarity, cuts down on the boom of the big lower bout, and makes the note more instant.
Solid Spruce Top
The EVL-A6 features a solid spruce top for a resonate tone that actually improves with age.
Fishman Electronics
The Fishman Presys preamp and Sonicore pickup on the EVL-A6 provides a poweful and versatile output ready for your amp or PA system.
Like a bird on the wire,
like a drunk in a midnight choir
I have tried in my way to be free.